Welcome to Ms. McCoil's Physical Education Class
The schedule below is a guide for the days you should be logging into your PE Google Classroom. There will be assignments posted for when you log in. If you have not logged into your PE Classroom yet, now is the time!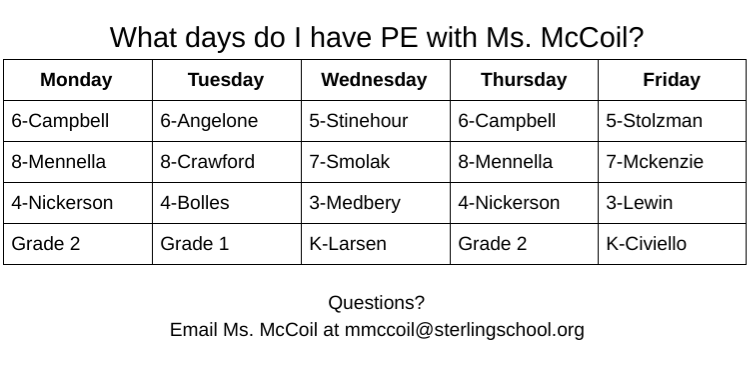 There are many ways to stay active while practicing social distancing. Below are links to different activities you and your family can choose from!
What's Happening to P.E. Class?
The week leading up to Winter Break, students K-8 spent some time in their own Winter Wonderland in PE class. Check out the slideshow above!
A Reminder to All Students:
Please remember to wear or bring sneakers to PE class. Sneakers improve your performance and also keep you and your classmates safe! Look at your Special Schedule to remember when you need to have sneakers!
Stay Active!
Below are the Google Classroom codes for each grade level as we become distance-learners. Copy the code for your grade level and join my class (some of you already have!)
Kindergarten: nwmymzs
Grade 1: eczrvmd
Grade 2: o7s5gs6
Grade 3: g6u7o46
Grade 4: 4e4kjtg
Grade 5: i2gadki
Grade 6: u2uz4mb
Grade 7: vjju4sq
Grade 8: kged2w3
I will put weekly assignments/activities in each Classroom. My goal is to keep your child active as much as possible each day. Physical activity should not be viewed as work, but as a part of a healthy lifestyle! I am looking forward to seeing how you and your families are staying active!
Sterling students, grades 3-8, have been taking part in the CT State Fitness Test. Our students take 4 tests: PACER (cardiovascular endurance), Sit and Reach (hamstring flexibility), Push Up Test (upper body strength and endurance), and Curl Up Test (abdominal strength and endurance). You can find the Connecticut State Fitness Testing Standards below.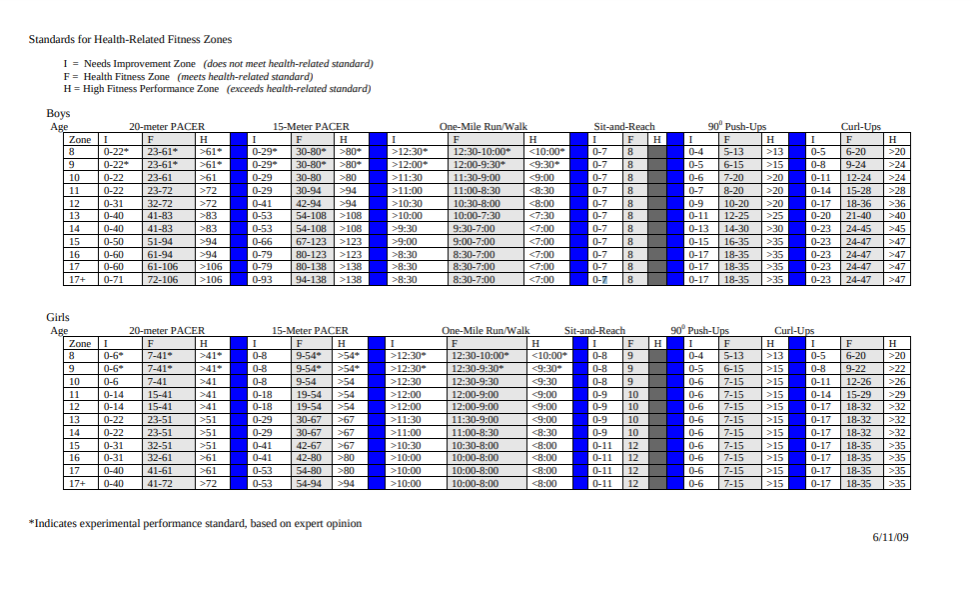 You can also email at mmccoil@sterlingschool.org